Accreditation | N.C.C.A. Certified Academic Institution
Christian Counselors Certification, License, and Degrees | 1 (888) 761-5777, Ext 3
Soul Care Ministries International, Inc (SCMi™) is proud to be a Certified Academic Institution (CAI) with the National Christian Counselors Association (N.C.C.A).  We were officially recognized as a Certified Academic Institution (CAI) in 2005.
---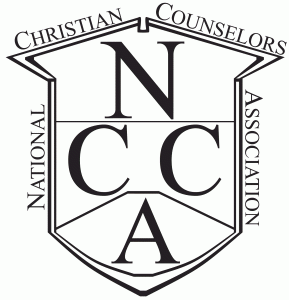 The National Christian Counselors Association is fully accredited by the Accrediting Commission International (A.C.I.) as a Comprehensive Accredited Member with Honors. This level of recognition is only attainable by institutions that have been accredited through A.C.I. for at least ten years, had at least two on-site visits, and send at least one representative annually to the A.C.I. Conference on Accreditation.
For further information regarding N.C.C.A.'s standing, you may contact A.C.I. at: www.accreditnow.com or 1 (877) 244-1989.
---
Please note that our program is not accredited through the U.S. Department of Education. The Supreme Court has upheld the Separation of Church and State clause and therefore the Department of Education does not accredit most religious training. However, you will find our accreditation to be superior to the Department of Education's accreditation in that we are free from religious restrictions and governmental interference.  That means we are free to fully equip you for a ministry of soul care through Christian Counseling (Pastoral Counseling).
The Soul Care Ministries Institute is authorized to administer, supervise, and teach the various N.C.C.A. Christian Counselors certification and licensing programs along with the affiliate colleges, universities, and seminaries that take part in the N.C.C.A. Degrees Transfer Assistance Program. Soul Care Ministries International, Inc is certified to offer the entire N.C.C.A. Certification, Licensing, and Accredited Degrees program through distance learning.