Life Coach Certification and Temperament Training
How to Become a Certified Temperament Life Coach (CTLC) | 1 (888) 761-5777, Ext 3
Become part of a fast growing helping profession . . . Life Coaching!
Literally millions of people, who do not need long-term counseling or therapy, hire coaches to help them gain clarity, navigate transition, find their purpose, and achieve their goals. An unprecedented number of clergy as well as other professionals and leaders, around the world, are adding coaching to their repertoire of skills, professional services, and ministries.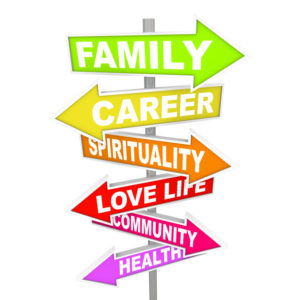 People hire professional life coaches for many different reasons. Many find that a therapeutic coaching relationship makes Christian Life Coaching even more effective. While life coaching is not currently regulated by the government, Christian Life Coaching carries a tremendous responsibility to be well trained and equipped. Our program is designed to equip and credential you in a therapeutic temperament counseling and life coaching model.
As a life coach, you can enjoy the freedom of getting out of the office and working with clients in any setting you choose. Not only that, but the credentials you earn will also provide the opportunity to form groups and use technology to increase the reach of your ministry or practice. We recommend this certification training for new and experienced coaches. The program will complement whatever services you choose to offer. This training program provides a great foundation of Biblical principles and approaches to becoming more effective in your work.
The SCMi Institute has the privilege of offering this program in partnership with Sarasota Academy of Christian Counseling (SACC).  Our supervised training program is designed to equip you to be prepared to provide a level of counseling and professional life coaching to people who do not require more in-depth counseling or therapy. The entire study is based on the Arno Profile System (APS) and the many different applications of this tool from personal life coaching, marriage coaching, youth coaching, leadership and executive coaching to business coaching, entrepreneur coaching, human resources training and development, consulting, and more.
Temperament Life Coaching Prerequisite:
Upon successful completion of two unit exams, candidates are to apply for membership in the Sarasota Academy of Christian Counseling (SACC).  This may be done prior to or following the practicum.  Joining the SACC, prior to beginning the practicum, qualifies the student to administer the APS Questionnaire and charge a fee for the APS Report. A practicum is required for membership in the SACC.  Up to three (3) hours of supervision is offered by our founder, Dr. Linda H. King, who is also a Board Certified Clinical Supervisor and SACC International Representative (IR). After completing the supervised course and practicum; you will receive a Sarasota Academy of Christian Counselors (SACC) certificate, membership card, and transfer of credits to the Certified Temperament Life Coaching (CTLC) program. This course can also be taken independently by (1) individuals or groups who would like to learn more about God's unique creation and (2) by individuals who would like to be certified to administer the Arno Profile System (APS).  LEARN MORE & ENROLL
Certified Temperament Life Coach (CTLC) Training:
Our Certified Temperament Christian Life Coaching (CTLC) training program prepares you to be a professional life coach. The portion of the training is designed to complement the candidate in their current field of service. This training provides an excellent foundation of biblical principles. It also provides the training needed to learn to utilize the Arno Profile System (APS) in the many different applications of this tool from temperament counseling and coaching, youth coaching, Human resource coaching, and leadership coaching to business coaching, consulting, mentoring, and more.
The curriculum includes the following four (4) courses along with Life Coaching Supervision via Video Conferencing with Dr. Robert Duncan, Executive Director of Christian Life Coaching at the Sarasota Academy of Christian Counseling (S.A.C.C.).  The courses are as follows:
Basic Life Coaching: This is the introductory course which explores the new field of Christian Life Coaching and the application of Temperament to this form of helping ministry.
Intermediate Life Coaching: This course builds on the concepts presented in the Basic Course and explores the various specialties or niches that may be developed by the student as they prepare for their coaching ministry.
Advanced Life Coaching: This course is designed to assist the student to define their specialties or niches within the context of an Action Plan that will enable them to launch their Temperament Life Coaching Ministry.
Stress Fractures: This course explores stress and the ways stress can impact the life coaching process. The course defines stress and addresses how stress affects both the client and the coach within an understanding of Temperament Theory.
The courses and fees are as follows:
COURSES/CURRICULUM
REQUIRED
TUITION/FEES
TOTAL
Creation Therapy Course w/ Supervision
1
395.00
$   395.00
Creation Therapy Practicum w/ Supervision
1
350.00
$   350.00
SACC Application Fee and 1st Year Membership
1
75.00
$     75.00
Basic Christian Life Coaching
1
375.00
$   375.00
Intermediate Christian Life Coaching
1
375.00
$   375.00
Advanced Christian Life Coaching
1
375.00
$   375.00
Stress Fractures
1
375.00
$   375.00
Individual Video Supervision
1
500.00
$   500.00
APS Reports
15
30.00
$   450.00
Background Check
1
100.00
$   100.00
CTLC First Year Certification Fee
1
100.00
$   100.00
CTLC Program Total
$3,470.00